WELCOME TO AMAPOLA VILLAS
Start Relaxing Your Soul And Enjoy Your Stay
Light & Love
Are the two basic elements that contributed to the making of the homonymous traditional luxurious villas.
They are located in the right spot so as the space, interior and exterior, to be filled with heaps of light and energy. They are built with care and love so that the necessary care even to the tinniest details, both technique and aesthetic was given.
Luxury & Nature
In the four acre land, having in mind the nature not to be violated and the residencies to be in harmony with it, earthy colors and natural materials are chosen while the flora of the surrounding space is preserved hiding them literally in the bosom of the hill.
Glorious Views | True Comfort
Natural stone benches, different levels, paths, olive trees, vegetable gardens, fruit-baring trees, beautiful corners hidden or visible ones, compose the main parts of the property.
The individual stone residencies with the modern equipment, the spacious patios and the private swimming pools compose a discreet luxury.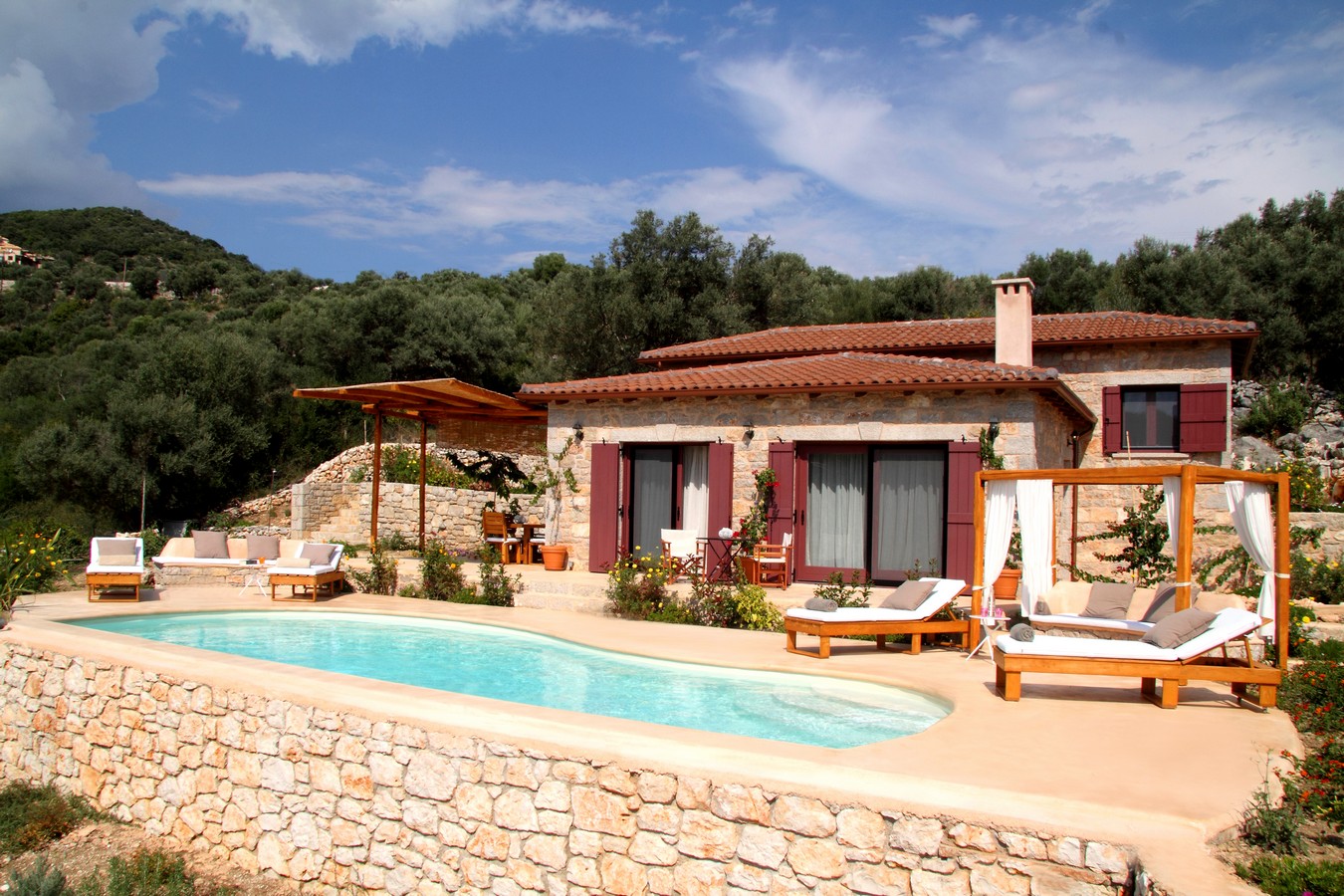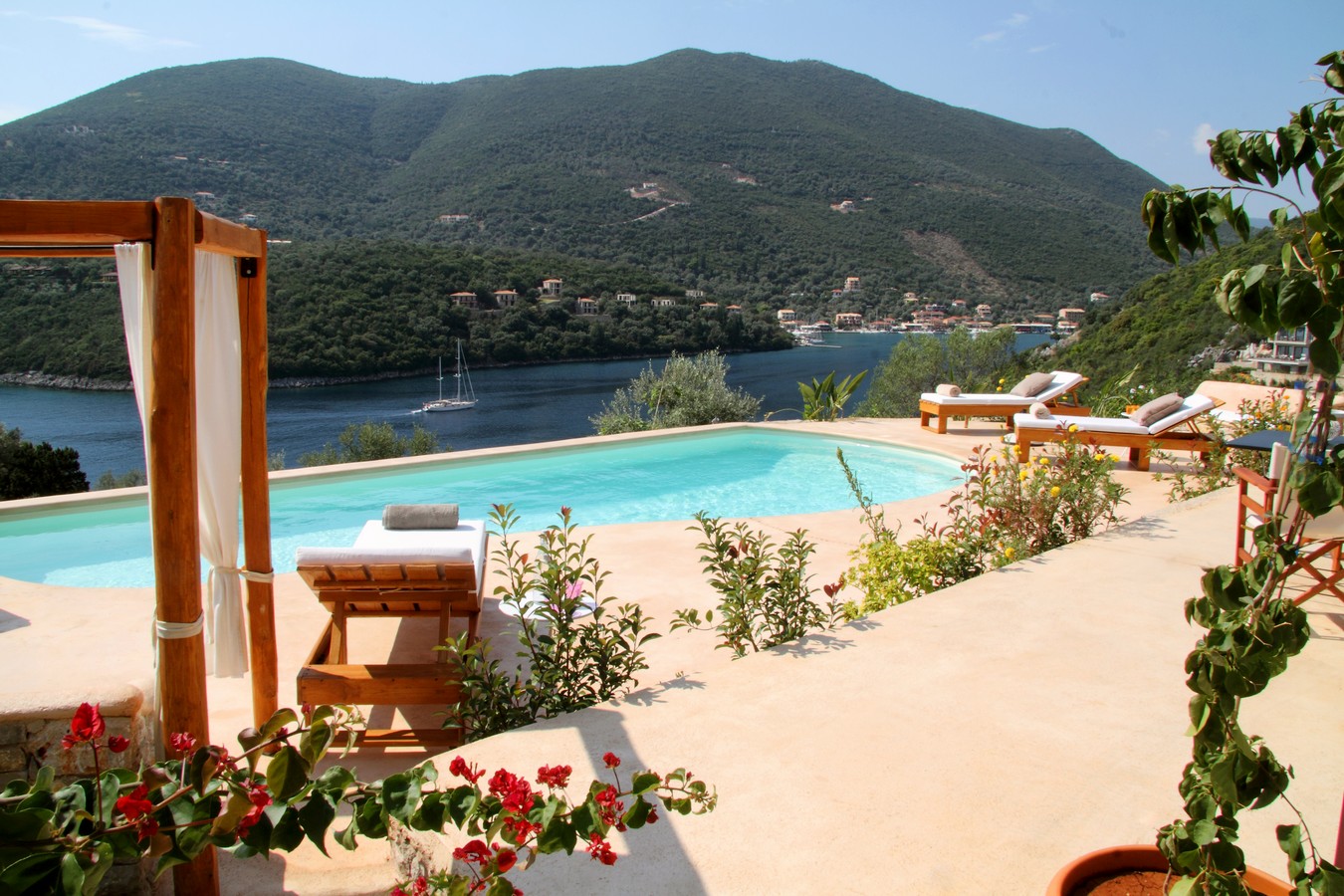 Villa Phos, built of stone with the strong presence of wood in many parts especially on the roof, it's an elevated ground floor of two levels that are joined together by inner stairs.
On the first level lies the unified space of the kitchen, the living room and a wc. The kitchen is fully equipped while from the living room  there is view to the pool and the sea. On the elevated level are the two bedrooms where each one of them has its own en suite bathroom and access to the top side of the outdoor space always with the equivalent view.
Villa Agapi in two floors. Just like in the villa Phos, same here the basic elements are the traditional stone and wood, both inside and outside. On the ground floor the kitchen and the living room constitute a unified space with direct access to the pool. There is also a bedroom and a communal bathroom. The top floor consists of two main bedrooms where both have en suite  bathrooms and  balconies with view to the canvas of nature. One of the two bathrooms has a Jacuzzi for even more moments of relaxation and wellness.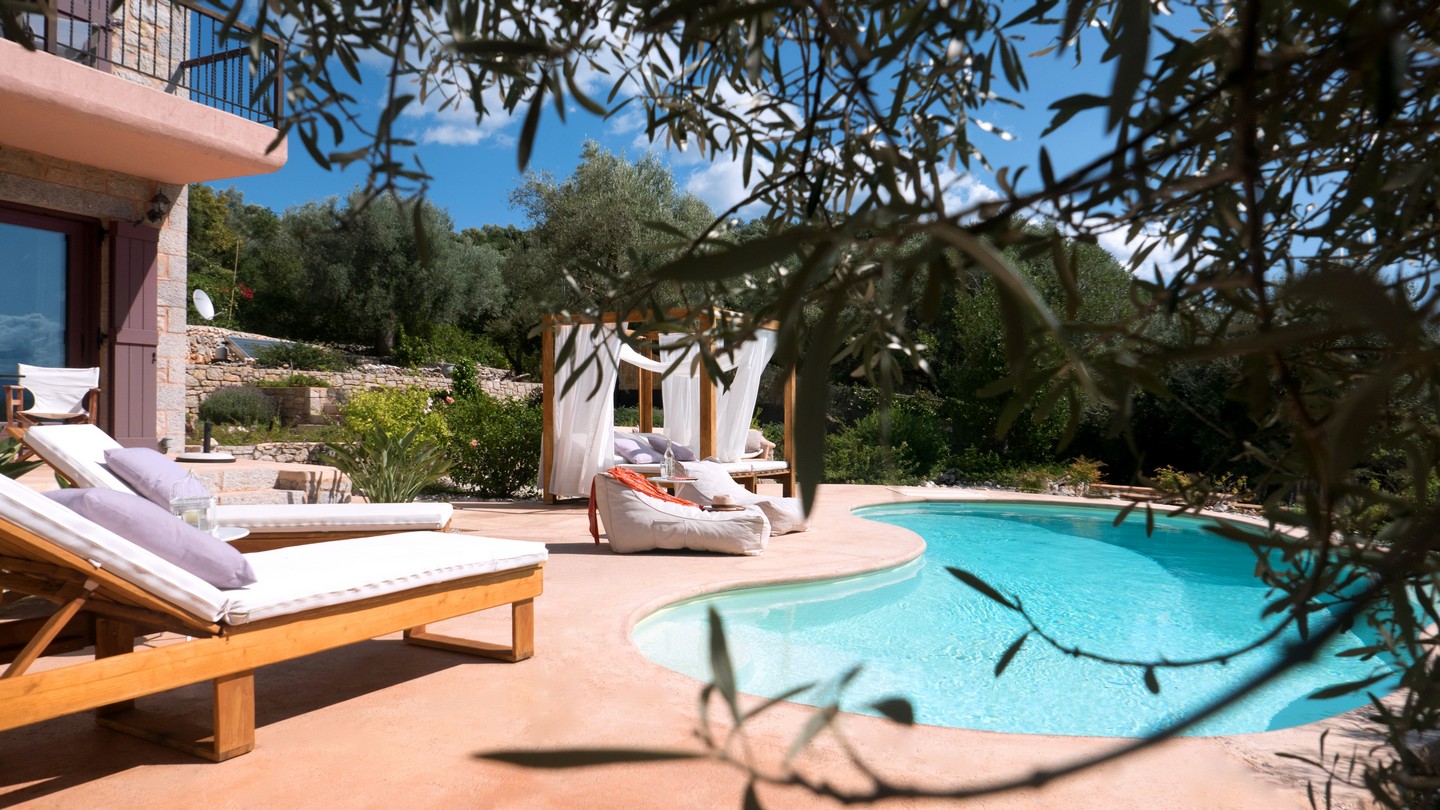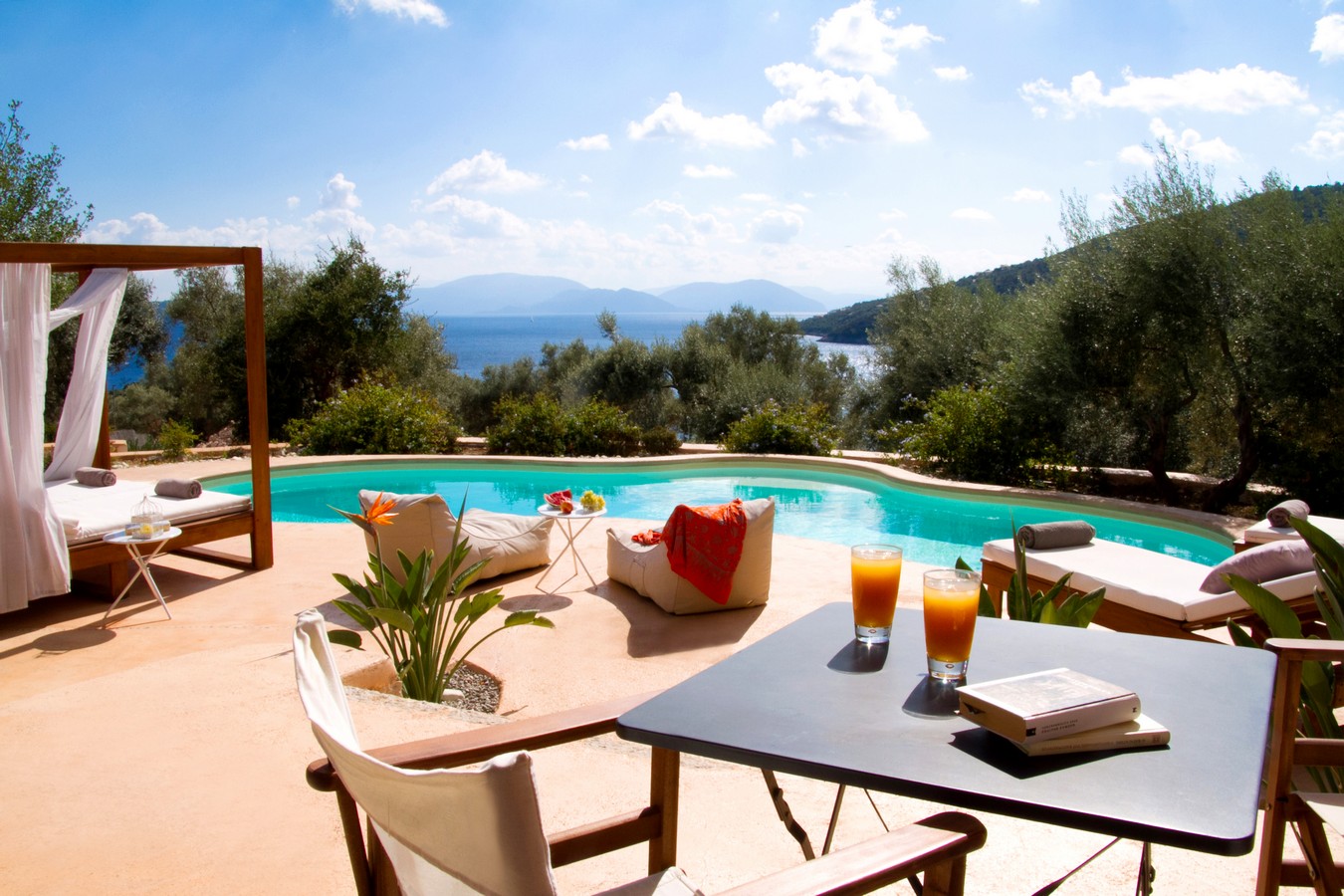 LOCATION
BE FAR & FEEL CLOSE WITH EASY ACCESS
Located at the end of Sivota bay they offer quietness, privacy, tranquility and easy access to the sea.
From the colors of the sunrise to those of the sunset, the perimetric view with images of the village from afar,
the sea with the islands around, the entry of the sailing boats into the fiord, give moments of absolute relaxation, revitalization and wellness.
Welcome to the luxury private villas with pool and sea access in Sivota Lefkada.
IMAGE GALLERY
GET A SMALL TASTE OF WHAT AMAPOLA VILLAS HAS TO OFFER FOR YOU